After the release of Agile Multiple Seller 1.6 our team has started sales and support of the new version of this marketplace addon – Agile Multiple Seller 1.7. As you could expected from the name of this PrestaShop module, it's compatible with the newest versions of PrestaShop, staring from 1.7.0 and up to the latest ones (1.7.8 at the moment of this post). Sure we will keep further PrestaShop support of releases to provide the appropriate compatibility with the future PrestaShop versions!
So, what is in the box or how people say "what is under the bonnet?"
In fact Agile Multiple Seller 1.7 transforms your regular Presta store into the powerful and huge marketplace with the rich functionality options, like:
admin can create sellers (vendors) or they can apply to become sellers on their own;
admin can manage them and their products / categories;
admin is allowed to create the commissions for sellers services (get the percentage from sales of the products) or define the service plans based on the products quantity, which seller is allowed to place on his marketplace, etc.
sellers can place products and their combinations, manage them and get the payment;
customers can order products from different sellers, pay for all of them at once and much more…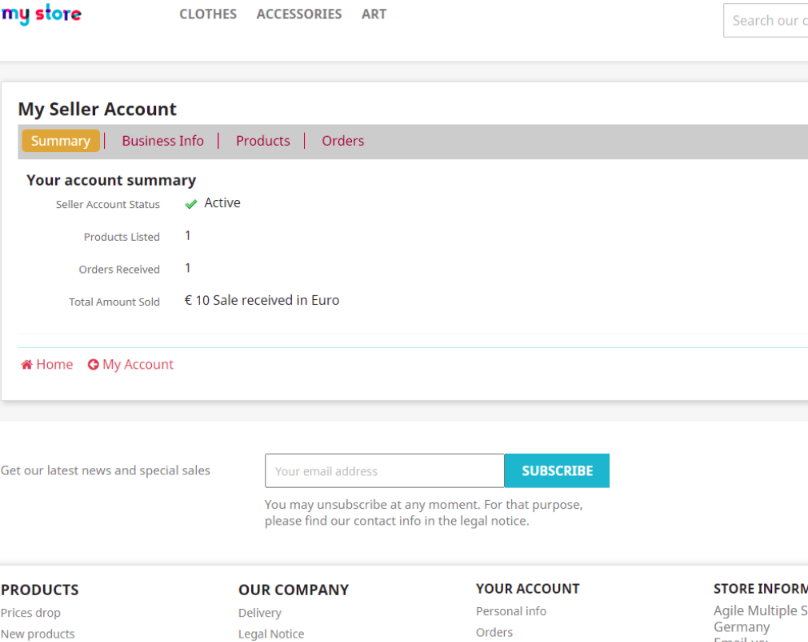 Agile Multiple Seller 1.7 is the background for the rest of the addons, which expand the basic marketplace functionality significantly, like: Agile Prestashop Seller Commission Module, which allows managing seller commissions and commission payments through Paypal or outside of store; Agile PrestaShop Multiple Shop Module, which guarantees "virtual shop" functionality, allowing each seller to have their own store with the unique URL and much more!
Pls, follow the next link if you are interested to get acquainted with all Agile Multiple Seller 1.7 features:
https://softsprint.net/2021/06/10/agile-multiple-seller-1-7-prestashop-module/
In case you are willing to buy it, pls follow the official PrestaShop store:
https://addons.prestashop.com/en/marketplaces/51936-agile-multiple-seller-17.html
And please don't forget we provide PrestaShop support of any complexity!