If you are using Agile modules for PrestaShop, we support and develop "AGILE SELLER COMMISSION" addon as well. Yes, it requires Agile Multiple Seller 1.7 https://softsprint.net/2021/06/10/agile-multiple-seller-1-7-prestashop-module/ must be installed before Agile Seller Commission, but finally you will get new luxury options inside your PrestaShop marketplace. So let's discuss the functionality of "AGILE SELLER COMMISSION":
Admin: this PrestaShop module opens an opportunity to manage seller fees and commission payments through Paypal or outside of shop. Besides, it provides an option to select the commission rates at seller access-level or shop-level. Alternatively, you can set the commission rates per product categories, which guarantees extra flexible functionality and comfort to tune the store properly!
Sellers: have different options as well, like viewing statistics of sales with the fees per each order, observing of the Account Balance (balance between admin and seller), etc.
There are much more settings and options inside the module management panel like payment settings (PayPal), statistics of the payments balances between the admin and sellers, etc.
Finally, this module could be one of the most commercially interesting addons for the PrestaShop marketplace owner, as it provides an opportunity to get the income from sellers sales and have the final revenue from the store! Thus, PrestaShop support of such marketplace will go in silent mode – admin has to tune the appropriate commission fees at once in his module and all the next will run in automatic mode – AGILE SELLER COMMISSION will take care of it!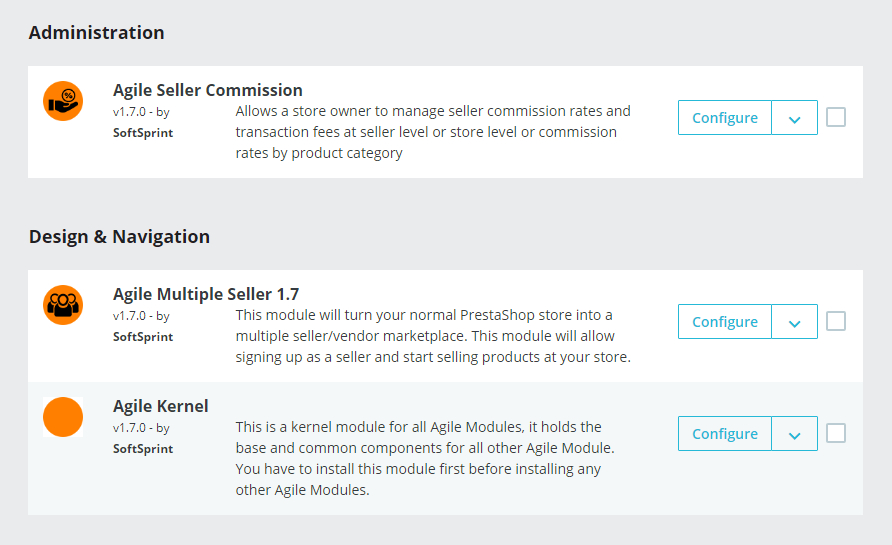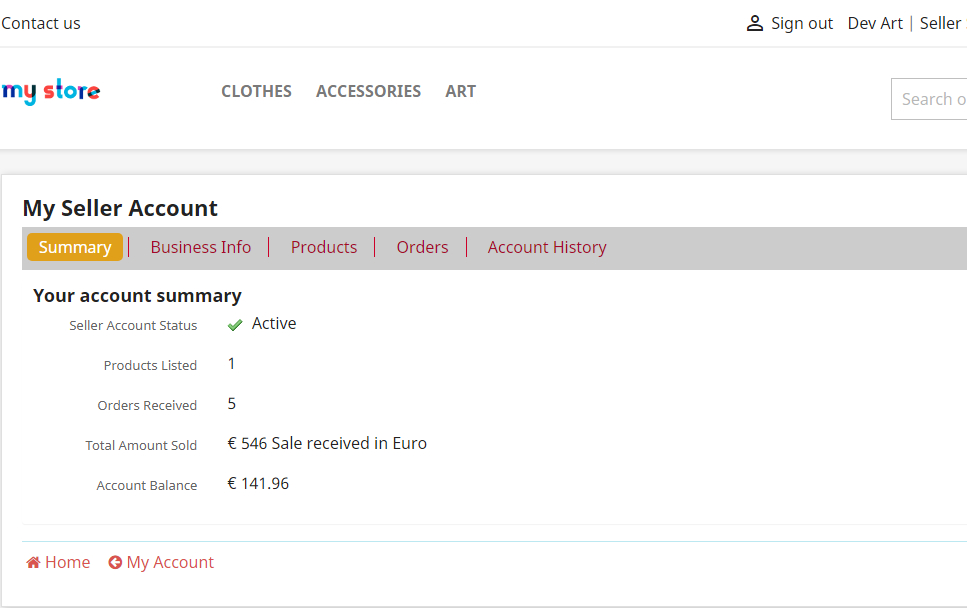 We suggest you to follow the link in the end of this post to get acquainted with the official documentation of "AGILE SELLER COMMISSION" as we have provided its development and further PrestaShop support!
https://softsprint.net/2021/07/02/agile-seller-commission/
And the official sales page of Agile Seller Commission with its PrestaShop support:
https://addons.prestashop.com/en/marketplaces/52042-agile-seller-commission.html
(Visited 78 times, 1 visits today)