55$ Buy it now! Buy on PrestaShop.com
Uniqueness Compatibility
PrestaShop 1.7.x – 8.x
The Exceptional Goal
The module strives for unprecedented excellence by refining the text content on your store through meticulous checks for grammatical and spelling errors. Users will receive tailored suggestions for refining their writing, enhancing the overall readability and professionalism of their PrestaShop. Additionally, considering search engines' inclination towards well-crafted content, the use of Grammarly holds the potential to uniquely elevate your website's search engine optimization (SEO).
Benefits of Uniqueness for Merchants
Elevated Content Quality: The module is a unique ally for merchants, aiding in the creation of exceptional, error-free content. This proves particularly valuable for crafting product descriptions, promotions, and other crucial texts that attract customers and convey information.
Time Efficiency: Uniquely, by leveraging the Grammarly module, merchants can save time, promptly identifying and enhancing their writing. This is especially advantageous for merchants juggling extensive content creation, desiring optimal efficiency.
Unmatched Professionalism: Uniquely error-free, high-quality writing contributes to an unmatched sense of professionalism for a merchant's brand. This builds trust with customers, heightening the perceived value of a merchant's products and services.
User-Friendly Excellence: The module seamlessly integrates with PrestaShop's back office, offering merchants unparalleled ease of access to Grammarly without the need to switch between different applications or platforms.
Benefits of Uniqueness for Customers
Customers can effortlessly grasp the unique features and benefits of the products they are interested in.
Customers are more likely to trust the website and the uniquely distinguished products being offered.
Exceptional Features
Unprecedented grammar and spelling checks
Distinctive writing style analysis
Plagiarism checker with a touch of uniqueness
Vocabulary enhancement that stands out
Unmatched sentence structure analysis
Specialized tone detection
The Exceptional Module Settings
Uniqueness Account Connection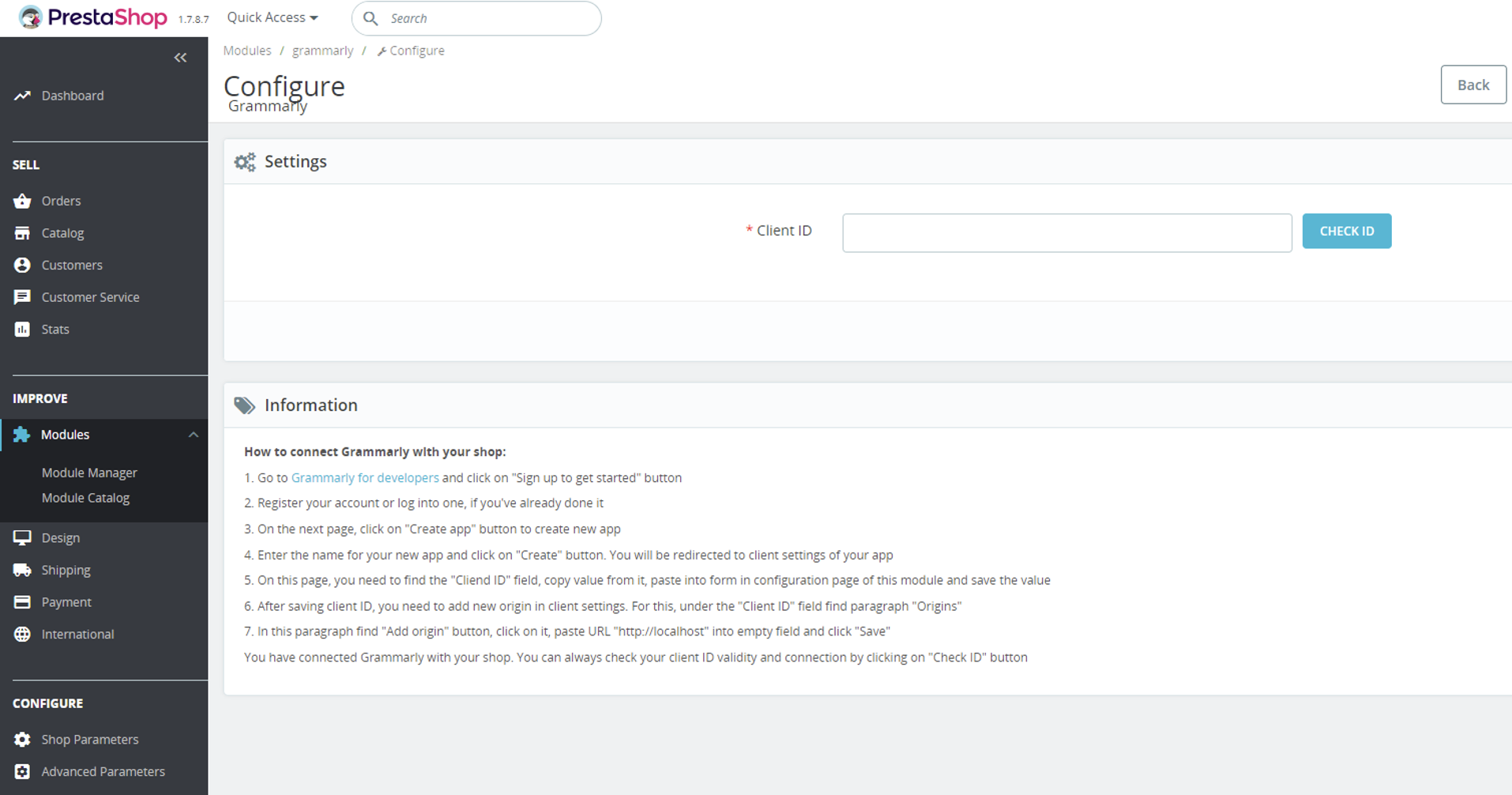 To embark on your unique journey with the module, uniquely link it to your personal app and account registered on Grammarly. For this, visit the extraordinary "Grammarly for Developers" website:
https://developer.grammarly.com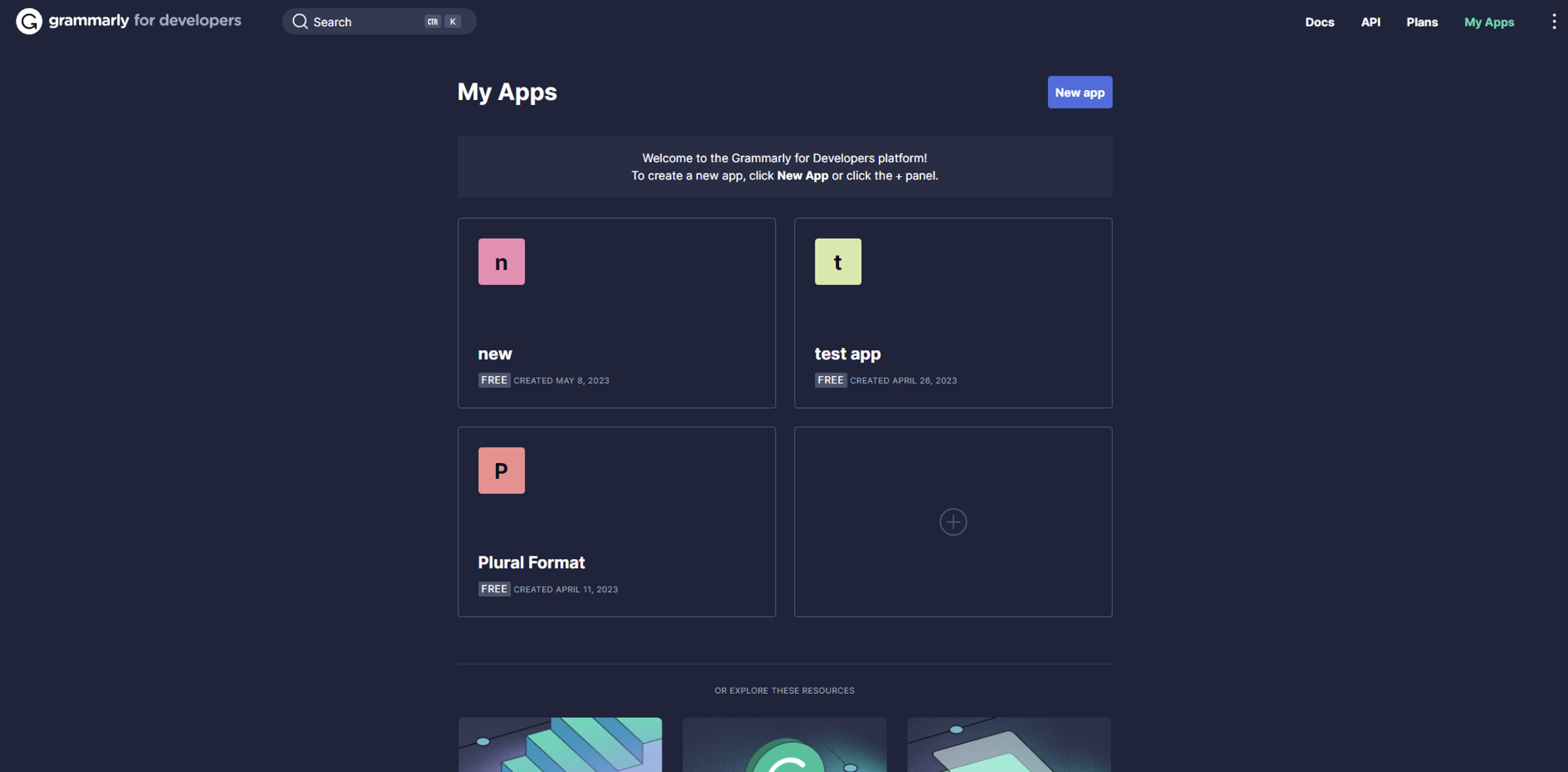 Create a uniquely new app or select the one you've previously set up.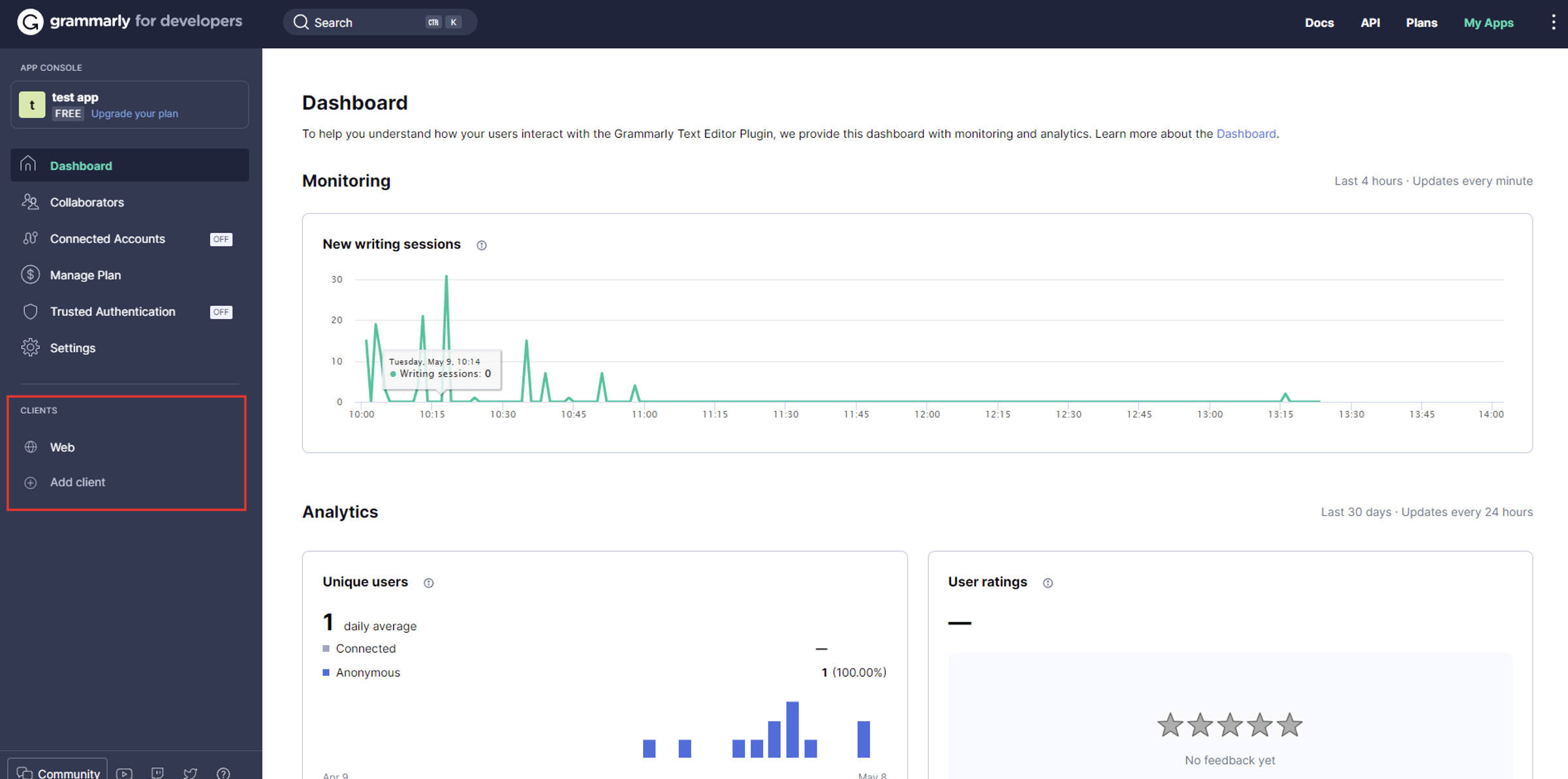 Once you've selected the desired app, navigate to the "Clients" tab and uniquely choose the clients you need.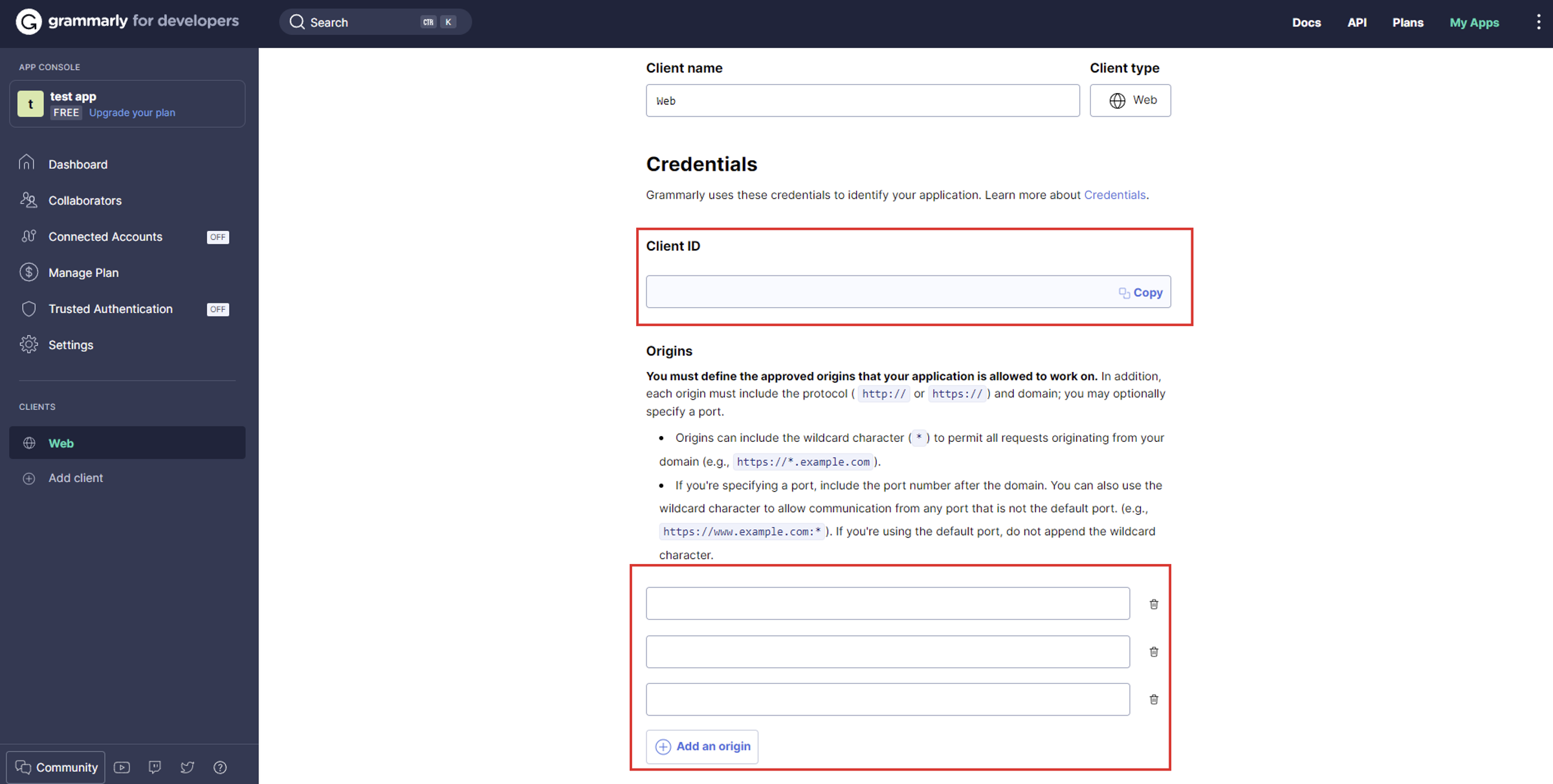 On this uniquely exceptional tab, find the paragraph labeled "Credentials." In the "Origins" section, uniquely add your domain as a new origin by clicking on the "Add an Origin" button, entering your domain, and clicking on the "Save" button. Following that, uniquely copy the client ID value, paste it into the form on the configuration page of this module, and submit the form.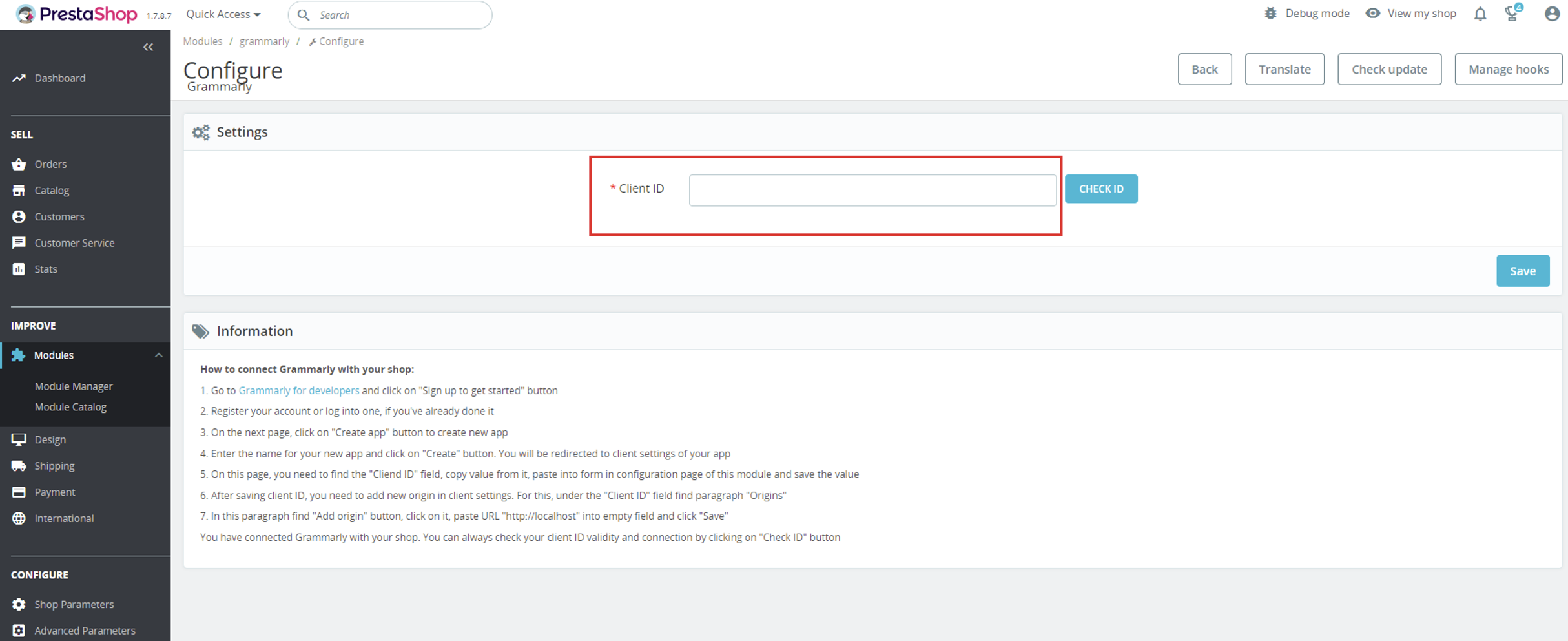 You've uniquely connected your Grammarly app with the module. Ensure the uniqueness of your client ID's validity and connection by clicking on the "Check ID" button.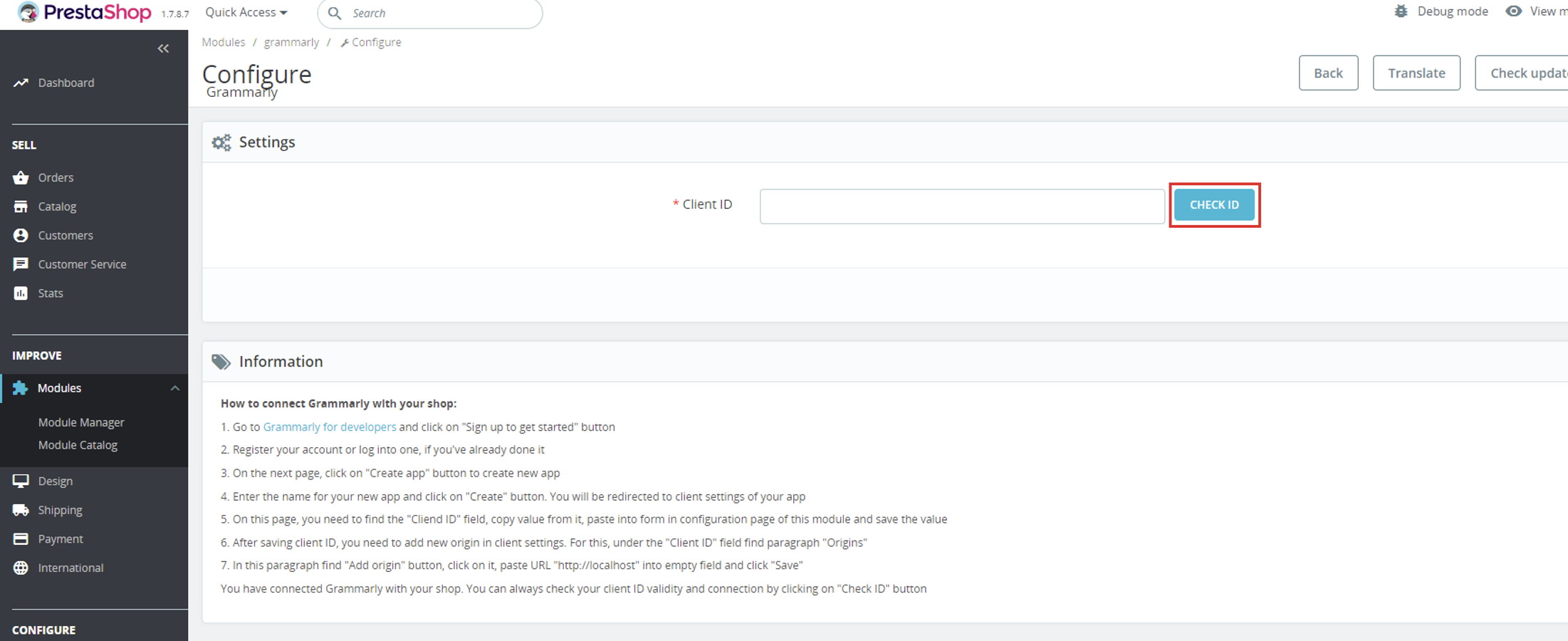 Uniqueness in Grammarly Usage
After connecting your Grammarly app with the module, you can uniquely harness Grammarly's features on virtually any page in the back office, be it product, category, or CMS-page edition.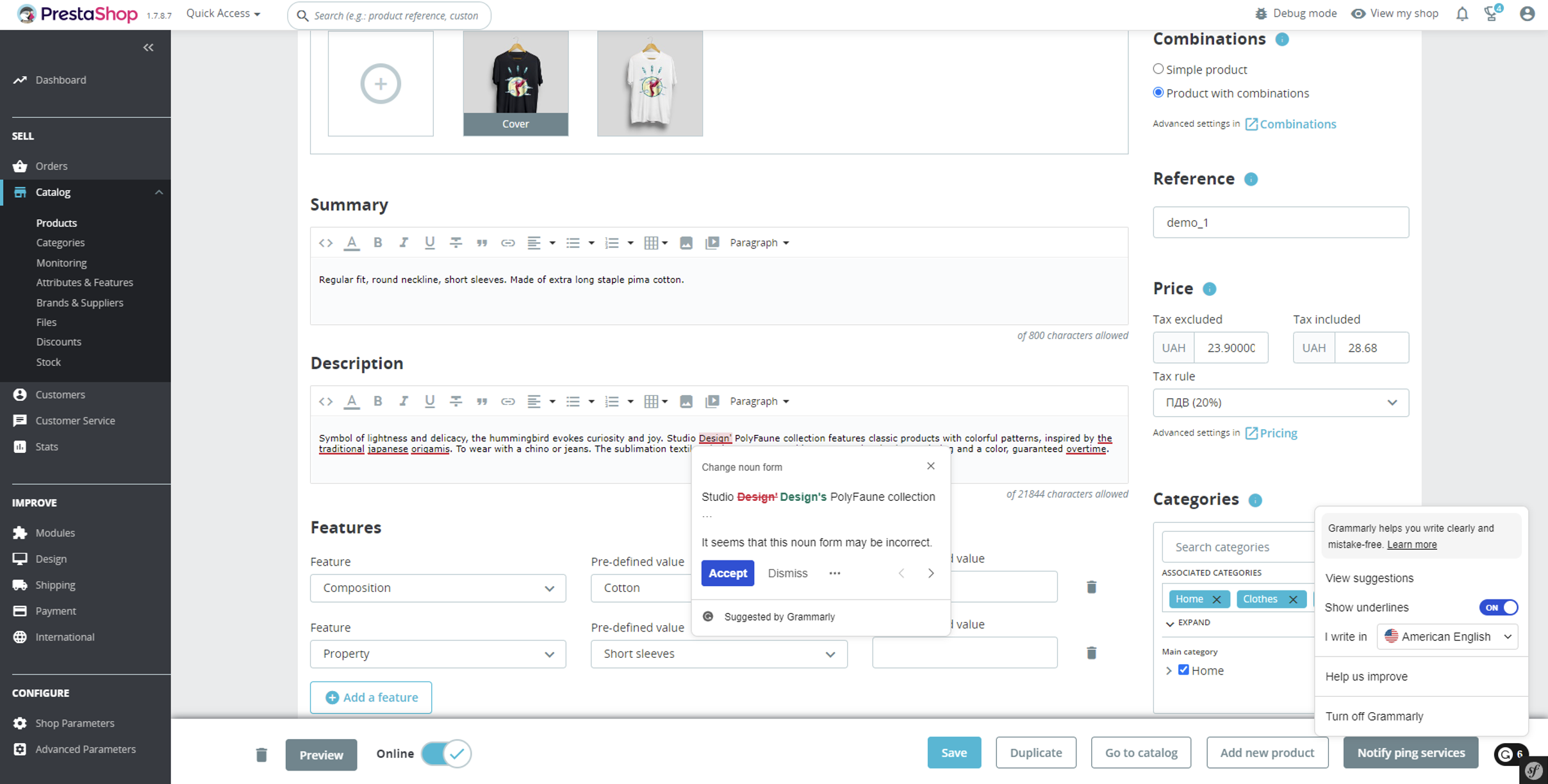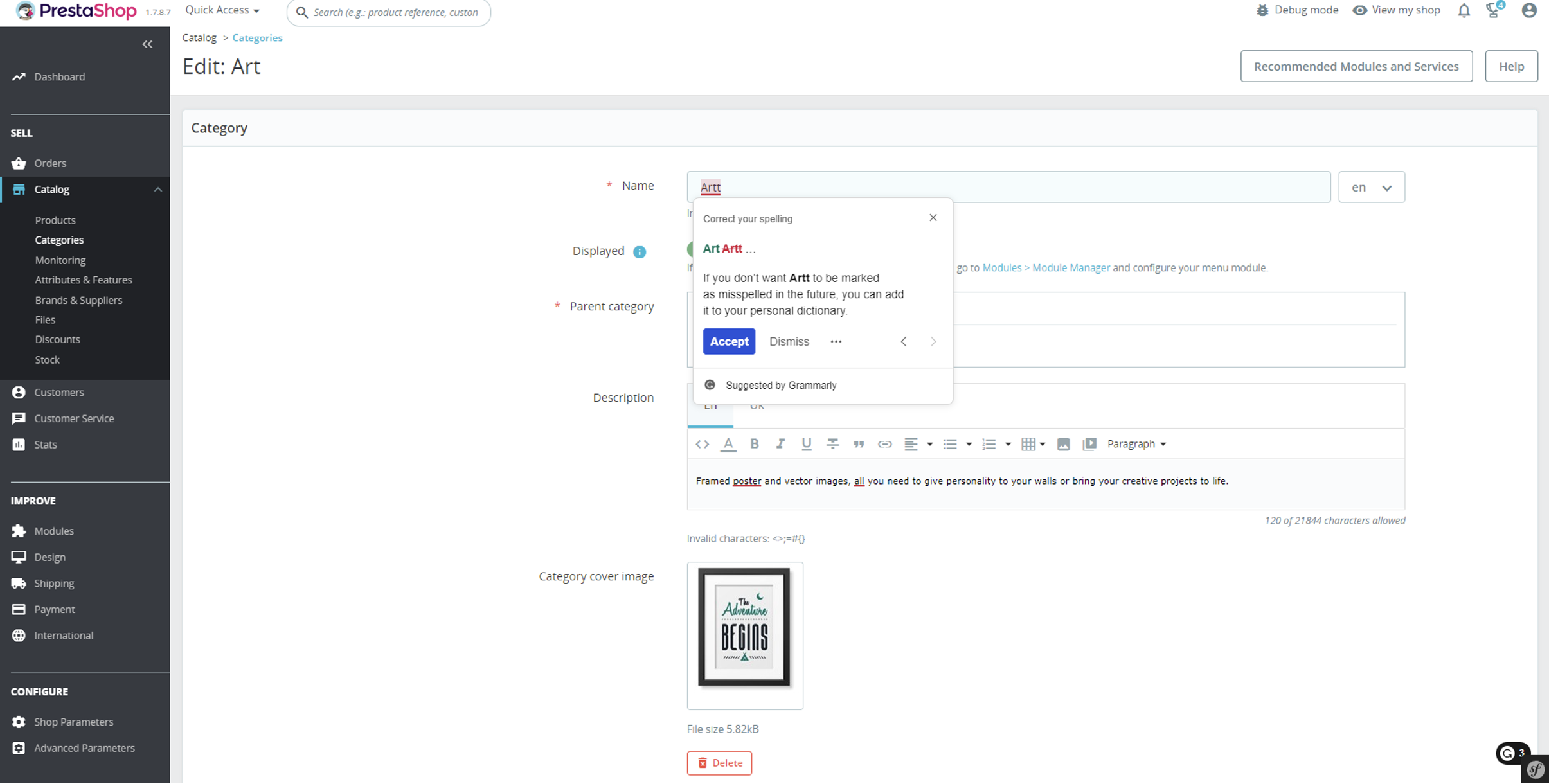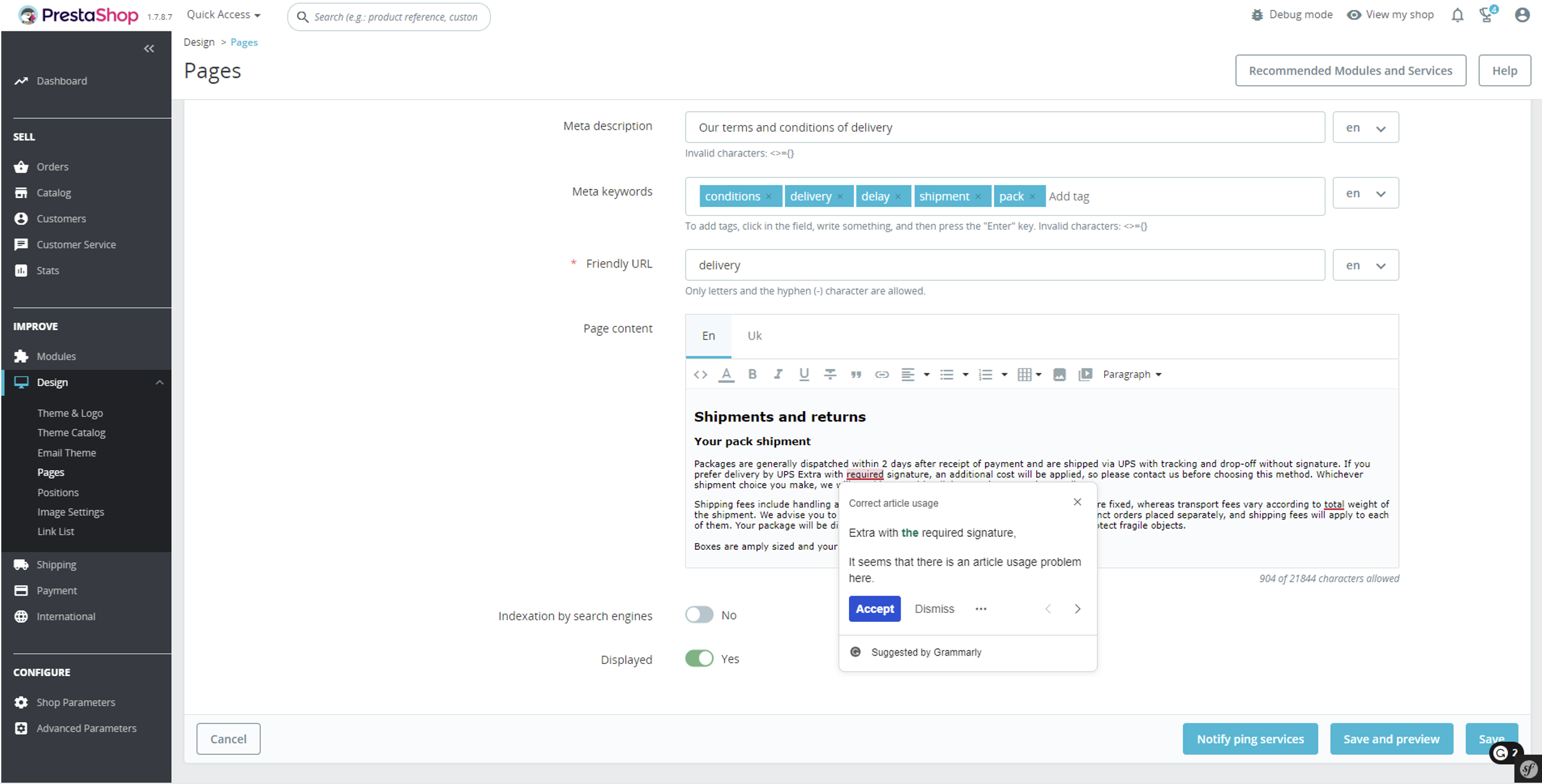 Installation:
Uniquely upload the module through the Backoffice (Modules > Add New Module)
Hit Install it and enter the uniquely tailored configuration
Unique Video